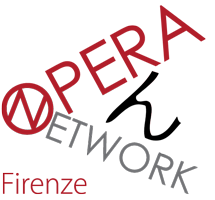 Claudio Monteverdi Vespro 1610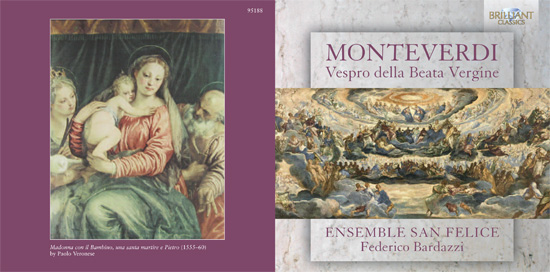 Next 1st July 2016 Brilliant Label will publish the new Opera Network Cd production: the Vespro by Ensemble San Felice conducted by Federico Bardazzi. The present recording of the Vespers is intended as a philological reading of the score, and this has implied various interpretative decisions concerning all the aspects of performance. It includes the full reconstruction of the Liturgy of the Marian Vespers in plainchant.

Finalmente in uscita per la Brilliant Label il 1 luglio 2016 il Vespro dell'Ensemble San Felice diretto da Federico Bardazzi.
In uscita il 1 luglio 2016 Brilliant Label pubblicherà la nuova produzione su Cd di Opera Network: il Vespro di Monteverdi, a cura dell' Ensemble San Felice diretto da Federico Bardazzi. L'attuale registrazione dei Vespri è intesa come una lettura filologica della partitura, e questo ha orientato le decisioni interpretative riguardanti tutti gli aspetti dell'esecuzione. Il Cd comprende la ricostruzione completa della Liturgia dei Vespri mariani in canto gregoriano.