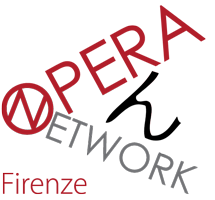 VIRTUAL STAGE
Virtual Stage is a Project by Carla Zanin developed by Federico Bardazzi focused on the research and experimentation of a new concept of opera format for a new didactic methodology and technological performance.

Virtual Stage is a research started 3 years ago during the pandemic and still ongoing. Thanks to a series of experimentations indifferent opera stagings: L'Orfeo and Il Ritorno d'Ulisse in patria

by Monteverdi, L'elisir d'amore by Donizetti, Don Giovanni and Le nozze di Figaro
by Mozart today it is possible to bring the first results of a new methodology of Hybrid staging and outline the next steps of this research in progress.

The traditional staging of the opera is reinvented and redesigned through the creation of a"meta-virtual stage" with virtual reality suggestions, holograms, avatars, large use of immersive videos, VR and AI.
<
__________________________________________________________________